Occupy America, Occupy Everywhere...

Nov. 18, 2011 10:09 am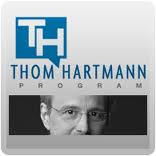 Occupy America, Occupy Everywhere. The 99% movement took to the streets – and bridges – around the country yesterday to commemorate the two-month anniversary of the movement. And judging from the size of the crowds – estimated in New York City anywhere between 35,000 and 50,000 people – it's clear the movement has just grown stronger and stronger over the last two month.
The day of action included marches on Wall Street in New York City – followed by a march across the Brooklyn Bridge – the same place where a month ago 700 patriots were arrested for engaging in civil disobedience. But last night – it was a different story as thousands – alongside families and children and senior citizens – peacefully crossed the bridge into Brooklyn and in some cases were even welcomed by police officers. Unfortunately – the same can't be said about the earlier demonstrations in the day – when there were several reports of police brutality – and upwards of 300 people were arrested.
One of those people arrested was the President of the SEIU – Mary Kay Henry – who touts a membership of 1.8 million unionized workers. Meanwhile – in Los Angeles there were mass arrests as thousands marched through downtown and shut down traffic. And in Washington, DC – hundreds marched through the city and across the Key Bridge into nearby Virginia. Bridges were a theme of the demonstrations around the country yesterday to raise awareness of America's crumbling infrastructure and the need to put people back to work rebuilding the nation. So now that the movement has survived two months – and appears stronger than ever – it's anyone's guess just how far it can go from here.