Nov. 3, 2011 9:03 am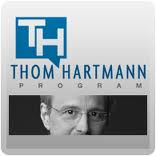 Tens of thousands of people flooded the streets of Oakland yesterday to participate in Occupy Oakland's call for a general strike. Banks, businesses and schools across the city shutdown – with about one-fifth of the city's teachers skipping school to participate in the strike – the first of its kind in a major city in 65 years. As evening fell, roughly ten thousand patriots marched to the Port of Oakland. The peaceful crowd blocked all the entrances – and then mounted containers, cranes, and trucks - forcing the nation's fifth busiest port and a major entry point for imported Asian-manufactured goods to shut down for the night.
But after the crowd dispersed and went home – the streets of Oakland were again turned into a warzone as a small group of protestors set a fire in the middle of the street. After midnight – tear gas canisters and flash bangs were deployed by police to disperse the crowds – putting a tumultuous cap on a peaceful day of action. Seattle, New York, and Washington, DC – as well as several other cities – held solidarity marches with Occupy Oakland as well yesterday.
America is beginning to look like Europe, with young people in open revolt against a system that only benefits the top 1 percent.