Dec. 13, 2011 8:48 am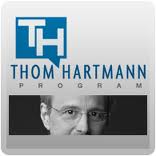 Republican Presidential front-runner Newt Gingrich doesn't just want to throw you in jail for smoking pot – he wants to execute you! As Speaker of the House back in 1996 – Gingrich introduced the "Drug Importer Death Penalty Act of 1996" – a bill calling for the execution of anyone convicted more than once of carrying two ounces of marijuana across the border.
Defending the bill – Gingrich said, "I have made the decision that I love our children enough that we will kill you if you do this."
Currently – more than half of all Americans support the legalization of marijuana – yet Gingrich is calling for the execution of those who carry it. How out of touch can you be?