Thanks to Republicans – this winter – 20% of Americans will have to make a choice – stay warm at home – or put food on the table

Dec. 1, 2011 10:38 am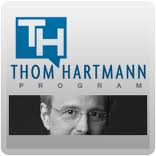 This winter – the poor are screwed. According to forecasts by the U.S. Energy Information Administration – the price of heating the average home with oil this winter is expected to spike 10% to $2,500 for the whole season. That's a 45% increase from just two years ago. There are more than 8 million homes in America that rely on oil for heating purposes – and roughly 1-in-4 in the Northeast. Unrest in the Middle East – and rampant speculation on Wall Street are to blame for the oil price spike.
At the same time – thanks to Republicans demanding spending cuts – the LiHEAP program – or the Low Income Home Energy Assistance Program – saw it's budget nearly cut in half this year – meaning more and more poor people won't be able stay warm in America during the winter. Currently 1-in-5 Americans are economically insecure – meaning they can't afford to pay for the essential to live.
So thanks to Republicans – this winter – 20% of the country will have to make a choice – stay warm at home – or put food on the table. A disgraceful reality for the richest nation on the planet.