Feb. 17, 2012 4:11 pm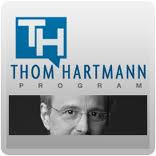 You need to know this. The foreclosure fraud scandal may be worse than we all think.
An audit of 400 foreclosures in San Francisco found that 99% of them had "legal problems or suspicious documents." This new finding comes after the recent $26 billion mortgage settlement between 48 states and the 5 biggest mortgage lenders on Wall Street.
Many argue that $26 billion is not nearly enough to compensate for the damage these banks did to millions of families through fraudulent foreclose practices – and this recent study out of San Francisco appears to back that claim up.
-Thom