Chamber of Commerce investing in Republican politicians

Mar. 9, 2012 3:59 pm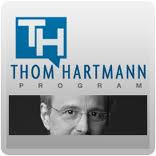 Our democracy is screwed. The largest corporate lobbying organization in the nation – the Chamber of Commerce – is ramping up its election spending – targeting two Democrats – including progressive Ohio Senator Sherrod Brown – with millions of dollars in negative ads.
This is just a sign of things to come as the Chamber plans to spend $50 million this election year to defeat Democrats in at least a dozen Senate seats and more than 30 House seats.
Despite Republicans giving the nation a case of voter's remorse after just two years in power in the House – the oligarchs want to make sure their lapdogs survive the next vote. Consider the Chamber's contributions as investments to keep taxpayer oil subsidies and tax cuts for banksters in place.
-Thom