Mar. 19, 2012 8:53 am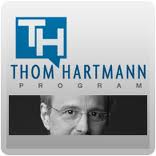 Hundreds of demonstrators returned to Zuccotti Park in lower Manhattan on Saturday to celebrate the six-month anniversary of the movement. But as the sun went down, the peaceful crowd was once again broken up by NYPD officers. In all – 74 people were arrested, and there were widespread allegations of police brutality against peaceful demonstrators. One woman was taken to the hospital after appearing to suffer a seizure.

So it looks like the grassroots activism that swept the nation last fall is set to bloom again in the spring. Unfortunately – so is the violent suppression of free speech, as the oligarchs and banksters desperately cling to power and to their enormous wealth, amid economic instability and social unrest.