Could CISPA be worse than SOPA?

Apr. 30, 2012 9:37 am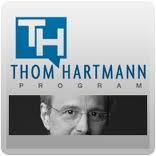 Microsoft is now rethinking its support for the Cyber Intelligence Sharing and Protection Act – better known as CISPA – which passed out of the Republican-controlled House of Representatives last week. CISPA allows for the sharing of information between the government and private online companies to stop possible cyber security threats. But since the bill is overly-broad on what exactly is a "cyber security threat" – there's real concern that the bill could lead to egregious violations of online privacy.

In fact – some critics of the bill say that the consequences of CISPA could be worse than SOPA. Microsoft – which originally supported CISPA – is backing off now until lawmakers pass additional safeguards to protect online privacy. President Obama raised the same concerns over the bill when he threatened to veto it last week. The irony here is shocking.

When Progressives proposed net neutrality to prevent major Internet corporations from carving up the Internet and screwing over consumers - Republicans lined up against it calling it a government takeover of the Internet. But when it comes to giving those same corporations the power to share your personal information with the government – Republicans line up in support. Yes, Conservatives side with big corporations over working people even in cyber space.