Big Pharma is The Biggest Tax Dodger in America

May. 24, 2012 9:13 am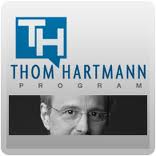 The pharmaceutical industry is the single biggest defrauder of Americans taxpayers in the country – surpassing the Defense Industry for the first time. A new Public Citizen report finds that over the last twenty years the pharmaceutical industry has accounted for 25% of all violations of state and federal law when it comes to the False Claims Act.

Among the infractions include illegally promoting drugs for purposes not approved by the FDA – which is a criminal offense since it can lead to patients suffering serious illnesses – and even death. Also the pharmaceutical industry routinely overcharged federal programs like Medicaid for their prescription drugs – bilking taxpayers out of billions of dollars. Since 1991 – over 165 pharmaceutical settlements with state and federal governments has led to $19.8 billion in penalties.

According to Taxpayers Against Fraud – pharmaceutical companies are expected to pay out another $9 billion in fraud settlements this year. This is the consequence of a for-profit health care system in America – drug companies who are supposed to be manufacturing products to help us live longer and be healthier – are ACTUALLY more focused on screwing us than our well-being. It's time to join the rest of the developed world – create a non-profit healthcare system – and kick the money-changers out of our hospitals.