Could a lawsuit put an end to the Senate filibuster?

May. 15, 2012 8:41 am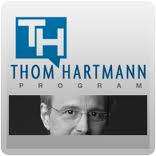 The organization Common Cause filed suit today against the United States Senate claiming current filibuster rules are unconstitutional. In a statement released today – Common Cause President Bob Edgar said the abuse of the filibuster by minorities on both sides of the aisle – especially Republicans – is, "an affront to our democracy and not the way the Senate was supposed to work."

Citing a previous Supreme Court decision ruling that the Senate's rules cannot conflict with the Constitution – Common Cause's lawsuit alleges that the Constitution ONLY calls for a super-majority requirement in special cases like overriding a Presidential veto or ratifying a treaty – and does not require a super-majority to begin debate, approve judges, or pass routine legislation - as it's used today. Several Members of Congress are plaintiffs in the lawsuit.

For the last few years - led by Mitch McConnell – who boasted that his number one goal is NOT to create jobs for Americans but instead to put President Obama out of a job – a Republican minority has shut down an entire branch of government by abusing the filibuster. This is not what democracy what looks like.