The Euro crisis, and the revolt against trickled-down austerity, enters a new phase

May. 14, 2012 9:20 am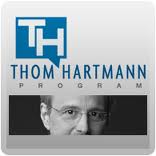 Europeans stocks are tumbling and investors around the world are keeping a close eye on Greece as the Euro crisis enters a new phase. On the heels of elections that ousted the pro-austerity government in Greece – new anti-austerity parties have – so far – been unable to form a coalition government. Greek President Karlos Papoulias is desperately trying to bring together party leaders for a meeting today in hopes of finding a coalition government. But, far-left SYRIZA Party leader – Alex Tsipras – is refusing to attend the meeting alongside other parties that support austerity.

Neither austerity nor anti-austerity parties won enough seats in the last election to form a coalition government – meaning the President will likely have to call for a new round of elections in the coming weeks. If so, the far-left SYRIZA party will likely pick up even more seats in Parliament – making an anti-austerity coalition government a real possibility just before Greece runs out of money as early as next month. When Greece goes broke – if the new government refuses to sign on to the IMF and EU-backed austerity and bailout – then Greece will default and likely be forced out of the Eurozone. Thanks to the worldwide economic meltdown and trickle-down austerity response – the Greek economy has been in recession for the last five years. At least now – an end might be in sight – although it could get very, very painful.

Meanwhile in Germany – Chancellor Angela Merkel saw her Conservative Party get crushed in state elections in the North Rhine-Westpahlian – the biggest state in Germany. Merkel has been leading the charge for austerity around Europe – but now finds herself vulnerable as support for her Party plunged to 26% - its worse result since World War 2.

Everywhere you look – the supporters of trickle-down austerity are getting hammered by voters. Let's help Americans get the message – and kick the Republicans, pushing their own trickled-down austerity here, to the curb.