Just in case you thought our Congress wasn't the best that money can buy...

May. 23, 2012 9:06 am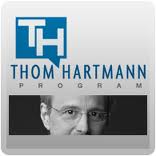 – This election year, the Chamber of Commerce is looking to confirm it. At a meeting in Washington, Chamber President Tom Donohue told members that his organization is, "planning on having a good year," and will spend more money this election than they did in 2010, when they spent more than $30 million catapulting corporate shills calling themselves Tea Partiers into Congress.
The Chamber is eyeing at least 12 Senate races and 37 House races with their corporate war-chest. Already the Chamber has dumped $3.4 million into this year's election. As for the goal – the Chamber's National Political Director summed it up like this, saying, "Our strategy is to protect the pro-business majority in the House and advance our interests in the Senate."
That's similar to the campaign platform of Warren Harding who in 1920 called for "more business in government and less government in business." Nine years later – the economy crashed. And less than nine years after our first MBA President, George W. Bush, put in place basically the same policies – the economy crashed again. And yet, here's the Chamber of Commerce promising to do it all again.