May. 22, 2012 9:15 am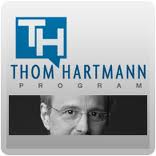 Meet Wall Street billionaire – Pete Peterson – the man trying to destroy Social Security, Medicare, and Medicaid as we know it. According to tax documents – between 2007 and 2011 – Peterson has given nearly a half-billion dollars to his Peter. G. Peterson Foundation to run ads and lobby Congress warning that federal safety net programs are going broke and need to be drastically cut or privatized.

And last Tuesday – Peterson hosted a "fiscal summit" with power plays like Bill Clinton, Treasury Secretary Tim Geithner, Paul Ryan, and John Boehner on reducing the deficit by cutting Social Security and Medicare. Senator Bernie Sanders was also at the meeting – though he wasn't invited. He was there to protest - and we should all be doing the same to stop Pete Peterson from destroying our social safety net.