May. 7, 2012 8:41 am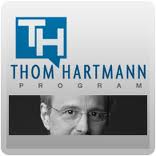 In votes across France and Greece over the weekend – Europeans sent a very clear message to the technocrats and banksters choking them with trickle-down austerity. That message was, "No more!" In France – Socialist candidate Francois Hollande – who campaigned against austerity – defeated Conservative President Nicholas Sarkozy in elections on Sunday. In his victory speech, Hollande told the French people that "austerity can no longer be the only option" and that his mission is to now, "give the European project a dimension of growth, employment, prosperity…and a future."

Already – Hollande's pro-growth agenda has received support from other European leaders and could signal the beginning of the end of German-induced austerity in Europe. The same is the case in Greece, where the two ruling parties supporting austerity only won 32% of the Sunday's vote – as the Greek people instead opted for far-left and far-right parties that were opposed to more trickle-down austerity and bailouts.

Now – the future of Greece and the Eurozone is once again uncertain – as the Greek Parliament is unlikely to sign off on another round of bailouts next year to prevent Greece from defaulting and leaving the Eurozone. Financial analysts in Europe are now putting the odds of a Greek exit from the euro at 75%. Stay tuned – the battle between democracy and technocracy is just beginning.