Jun. 22, 2012 10:18 am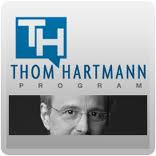 On Thursday – House Republicans, with a few Democrats, passed the Domestic Energy Production Act to increase oil drilling, scrap environmental regulations, and mandate drilling on public lands. The vote tally was 248 to 163. And according to an analysis by the Center for Responsive Politics – Big Oil paid a lot of money for all those yes votes. Each of the 248 Members who supported the giveaway to the oil industry received, on average, more than $150,000 in campaign contributions from Big Oil. But, each of the Members who voted no, have only received $36,000 from Big Oil.

Altogether, Big Oil spent $38.6 million to get enough yes votes to pass the bill. And already, the oil industry has spent more money on the House of Representatives than in 2008 and 2010, with 88% of its campaign contributions going to Republicans. That explains why this is the most anti-environment House in our nation's history – with one out of every five votes taken to roll back regulation that keep our public lands, air, and water safe from polluters.

Remember, Big Oil isn't really making campaign contributions, they're making investments – and getting great returns off their Republican shills.