Is FL's Voter Purge Initiating a Constitutional Crisis?

Jun. 7, 2012 9:23 am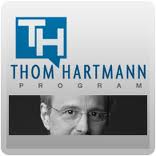 A Constitutional crisis could be brewing between the state of Florida and the Federal Government. On Wednesday – Florida Governor Rick Scott sent a letter to the Department of Justice informing it that the state will continue with its statewide voter purge effort, despite warning form the DOJ that the state is in violation of the Voting Rights Act and the Voter Registration Act. The Miami Herald reports that the letter "dares the Justice Department to sue Florida."
Governor Scott claims the voter purge is necessary to ensure undocumented immigrants don't vote in this year's election, however all 67 country election supervisors in Florida have pledged to not comply with Governor Scott – since the purge lists his administration has compiled are riddled with errors – leading to legal citizens losing their voting rights. Keep an eye on this story.