Jun. 21, 2012 10:27 am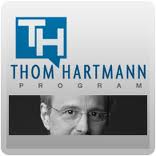 A new report by the Department of Energy claims the United States has enough existing renewable energy to supply 80% of the nation's electricity use by 2050. This is the largest study to date regarding our nation's renewable energy capacity. But it's reminiscent of a 1978 White House report during the Carter Administration that suggested the United States could become a "solar society" by the year 2020. Unfortunately, we know what happened since then.
Ronald Reagan moved into the White House and took down the solar panels atop it. And for the next 30 years, big oil exerted more and more influence on our government to keep us all addicted to their product, culminating in 2000 when two oil men – Bush and Cheney – were elected to the White House.
If we're ever going to get off our 19th century oil binge and join the rest of the world in using 21st century renewable energy sources – then we need to kick the oil barons out of our government.