Jun. 11, 2012 7:53 am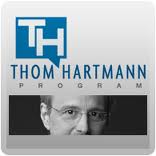 On Saturday – Spain's Finance Minister announced his country would become the fourth Eurozone nation to have to take a bailout to stay afloat. Reports suggest that the Spanish bailout could cost as much as 100 billion euros, but will likely not come with tough new austerity measures since Spain has already passed harsh spending cuts to rein in its deficit, and that step has only made the problem worse.
The Spanish austerity agenda has increased unemployment to over 24% - the highest in the Eurozone – and now put a bailout on the table when just ten days ago – Spain's Prime Minister said his country would not need a bailout. Immediately after the announcement – Greece's anti-bailout SYRIZA Party leader – Alexis TSipiras – slammed current euro economic policies saying, "Developments in Spain confirm the position that we have maintained from the start. Namely, that the crisis is a pan-European problem and that the way it has been dealt with until now has been completely ineffective and socially disastrous."

Not only that – the EU's insistence on austerity may collapse the union altogether. As a Spanish government insider told the Guardian newspaper, "If Spain falls, the euro falls. There is not enough money at the IMF and in the European rescue funds to bail out the Spanish state." This is just more proof that Republican austerity measures like those pushed by Paul Ryan and Eric Cantor not only destroy economies but are insane?