Jun. 27, 2012 10:15 am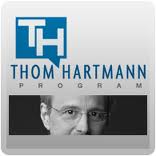 New York Attorney General Eric Schneiderman is taking a close look at the Chamber of Commerce's political activities.On Tuesday – Schneiderman issued a subpoena to executives with organizations that have funneled millions of dollars into the Chamber of Commerce under the disguise of charitable contributions, to determine whether or not that money was actually used for political purposes – like running ads against Democrats and lobbying Congress.

Conservatives like Karl Rove and the Koch Brothers may have been violating the tax code, claiming tax-exempt status, to shield their donors, while they run blatant political advertising. But now, Attorney General Schneiderman is on to them, and his investigation could blow open the doors of these giant pools of dark money – revealing exactly who is behind at least some of the cash flowing into the 2012 election.

Republicans had hoped this issue wouldn't be litigated before the election, so as to keep the anonymous money flowing in and assuming that a Romney administration wouldn't prosecute them, but with Attorney General Schneiderman throwing around these subpoenas, we may well soon see some much needed transparency in our politics. Keep an eye on this one.