Capital One Bank is having a bad week...

Jul. 27, 2012 8:59 am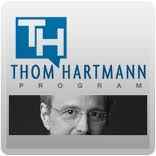 After it was the first bank to be hit by the Consumer Financial Protection Bureau for defrauding consumers and ordered to pay $165 million to customers in refunds, Capital One was just hit with another fine. This time – the Department of Justice has ordered the bank to pay out $12 million to members of the military for denying them their legal right under the Servicemembers Civil Relief Act to avoid foreclosures and high interest rates.

According to the DOJ – as many as 4,000 troops were illegally foreclosed on by the bank. Back in the old day, when corporations operated against the best interests of the nation – and preyed on our military members – there was a simple solution: the death penalty. The corporate death penalty – essentially revoking the corporation's charter – has a long history in America. It's time to bring it back.