Growing economic stress & inequality brings an increase in violence
Jul. 20, 2012 9:13 am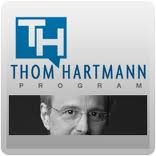 Twelve people are dead and nearly 40 wounded after a gunman opened fire in a crowded movie theatre in Colorado late Thursday night. Moviegoers were attending the premiere of the new Batman movie, when 24-year-old James Holmes walked in with tear gas, a rifle, a shotgun, and two hand guns, and opened fire. Holmes is in police custody.

This is the largest mass shooting since 32 people were killed during the Virginia Tech massacre. According to the Brady Campaign to Prevent Gun Violence – there have been hundreds of mass shootings in the U.S. since 2005 – averaging roughly 20 every year. And yet, there's absolutely no talk of gun control in America.

The irony of all ironies – Republicans are making it harder for Americans to vote with new voter ID laws to fight voter fraud, which happens less often than lightning striking people. Yet, Republicans won't budge on making it just a little harder for Americans to buy guns, despite dozens of mass shootings every year.