Police violence sparks civil unrest in Anaheim

Jul. 25, 2012 9:32 am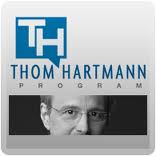 Civil unrest in America spread to Anaheim last night – where, for the fourth straight day, citizens took to the streets to protest police brutality and the killing the of an unarmed man by police over the weekend. As journalist Tim Pool reported, cops fired hundreds of less lethal rounds of rubber bullets and pepper balls into the crowds – wounding several demonstrators.
Just like Oakland last year, the streets of Anaheim resembled a war zone - with a constant barrage of less lethal projectiles coming from police lines, fires in the streets, and smashed out storefront windows. Reports put the number of people in the streets last night at more than 600 – and 24 were arrested.
Police officials acknowledge there have been eight shootings by police officers in the city so far this year. We've now seen civil unrest touch several major cities across America – from New York to Oakland to now Anaheim – all signs that our system of vulture capitalism, free-trade Reaganomics, and Republican Austerity are pushing our nation to the brink. Dangerous times may be ahead.