Jul. 19, 2012 9:54 am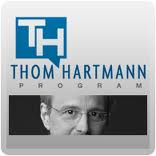 America likes to think of itself as the richest nation on the planet, and looking strictly at total combined wealth, it is. But that's only because there are a heck of a lot of billionaires living here. But looking at median wealth, or how much Americans in the middle are making, the United States doesn't even crack the top ten in the world.

According to a new report by Credit Suisse, 15 OECD nations have a higher median wealth than the United States. That includes nations like Australia, Japan, and Israel. It also includes European nations that are in crisis like the Spain, Italy, and Ireland. That's because over the thirty years since we embraced Reaganomics – the middle class in America has been devastated. We're not the wealthiest nation on the planet anymore – we just have the most Romney-rich.