Ecuador has granted Julian Assange asylum

Aug. 16, 2012 9:39 am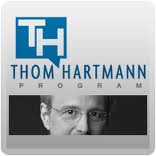 After being holed up in the Ecuadorian Embassy in London for almost two months, Julian Assange has been granted asylum by Ecuadorian President Rafael Correa. Now the hard part begins. In an explosive announcement this morning, Ecuador's foreign minister announced the asylum decision and blasted the U.K. over its threats on Wednesday to storm the Ecuadorian Embassy and arrest Assange.

Foreign Minister Patino said about his nation's diplomatic ties to the U.K.: "clouds are looming on the horizon." He also said granting Assange asylum is based on fears that Assange could be extradited to the United States where he will, "not get a fair trial and his rights won't be respected. Most probably he will face a military court in the U.S."

Throughout this whole ordeal – Assange has been willing to speak with Swedish authorities in London and even go to Sweden as long as there was a guarantee that he would not be extradited to the United States. That guarantee could not be offered – and now Ecuador is willing to give Assange protection. However – the U.K. has announced it will not allow Assange to leave the country – and it will arrest him as soon as he steps foot outside of the embassy.

It's important to remember that Assange has still never been charged with a crime. Keep an eye on this story; it has major implications beyond the fate of Assange himself.