Aug. 20, 2012 9:55 am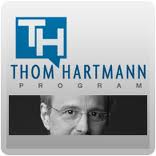 On Sunday, Wikileaks founder Julian Assange addressed his supporters from the balcony of the Ecuadorian Embassy in London, where he's been holed up for two months trying to avoid extradition to Sweden and perhaps the United States. He thanked Ecuadorian President Rafael Correa for granting him political asylum – and then pivoted toward the United States – urging President Obama to, "do the right thing."

Assange said the United States must end its "witch hunt" against Wikileaks and release Army private Bradley Manning who's been imprisoned for more than two years and has yet to see a trial. The Julian Assange saga is far from over – since the British government refuses to grant him safe passage out of the country to Ecuador. We now have political prisoners trying to flee the Western world – which is indicative of a large shift happening in the global power structure.