Aug. 22, 2012 8:37 am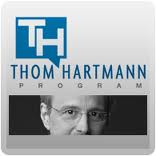 The Republicans National Convention is less than a week away, but the Party has been hard at work drafting its official 2012 platform – and no surprise here, it's the most radically right-wing platform in modern history. Today, news broke that the Ron Paul campaign has struck a deal with Mitt Romney and the Republican Party, promising to not disrupt the convention next week and in return – many of Ron Paul's delegates will be seated and his policy positions will be rolled up into the official Party platform. Oh, and Ron Paul's son, Rand, will get a prominent speaking role at the Convention.

So what exactly will be in this new Republican Party platform? A complete constitutional ban that forces women to complete pregnancies – with no exceptions for rape and incest. An urging for states to adopt intrusive ultra sound laws that force women to have their bodies probed before they can have an abortion. An embrace of hateful anti-gay laws that give no legal recognition to same-sex couples. A call for more radical "papers, please" anti-immigration laws like the one that the Supreme Court struck down in Arizona. The reinstatement of "Don't Ask, Don't Tell" forbidding gays from openly serving in the military. And – in a slap in the face to Washington, DC – a rejection of statehood for the nation's capital.

Those are just some of the highlights. Plus, the official theme of the Republican National Convention is, "We Did Build This!" – in response to President Obama's out of context remarks about how road, bridges, and government investments allow for business owners to be successful. Someone should notify the Republican Party that the venue hosting their convention was funded mostly by taxpayer dollars.