South African police kill striking miners

Aug. 17, 2012 10:03 am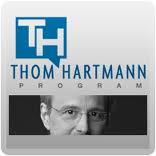 South Africa is reeling after police opened fire on striking miners Thursday, killing 34 people and wounding 78. The massacre caps off a week-long strike with workers demanding a monthly-salary increase from $625 to over $1,500 – and calls to nationalize South Africa's mines.

Police defended their actions, saying non-lethal force like water cannons and tear gas was used first, but after miners wielding machetes rushed a police line, they had no other choice but to open fire. An official investigation has been launched.

The struggle working people are facing isn't just exclusive to South Africa or the United States – it's a global struggle up against the forces of globalism and transnational corporate power.