The US Postal Service's forced financial crisis

Aug. 1, 2012 9:25 am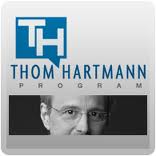 Congress went on recess this week leaving the United States Postal Service financial crisis, unresolved. At midnight tonight, the Postal Service will default on a $5.5 billion payment it owes to the Treasury Department. This default will not have any immediate effects on day-to-day operations at the Postal Service, but it highlights the financial troubles that the institution, which was created more than 200 years ago by Ben franklin, is facing today. And those problems are almost entirely thanks to Republicans.

In 2006 – Republicans in Congress passed a poison pill piece of legislation forcing the Post Office to pre-fund retiree health benefits 75 years out into the future – basically funding benefits for future employees who aren't even born yet. The Postal Service has to do this by giving the Treasury $5.5 billion every single year. That's a requirement that no business, or any government agency has ever had to comply with. And it's the reason why the Post Office is going bankrupt today and looking into closing down post offices, laying off workers, and cutting down delivery service.

So why is all this happening? Because the Postal Service employs hundreds of thousands of unionized workers – where as private mail carriers like UPS and Fed Ex do not. Republicans – in their non-stop war on labor – realized that they could hurt unions by bankrupting the Postal Service. That's what they did in 2006, and their plan is working today.

Don't buy into the scam that the Postal Service is going broke because of the internet and the rise of e-mail. It's going broke because it's the latest casualty in the GOP's war on organized labor.