Can Organized People Defeat Organized Money?

Sep. 25, 2012 8:08 am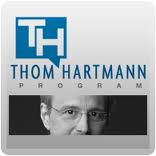 For those who still don't think Citizens United is having a profound effect on our democracy – consider this: 78% of the $465 million in outside spending so far this election was only made possible by the Supreme Court's Citizens United decision.

According to a new report by the Sunlight Foundation – SuperPACs have dished out $272 million so far on this year's election – and trade organization and non-profits, which according to Citizens United don't have to disclose their donors, have spent another $93 million so far. The consequences of this surge in outside spending are a lot more negative ads. More than 75% of the outside spending this election has been used for negative ads – with a lot more negative ads targeting President Obama than Mitt Romney.

As a Republicans know best, negative ads suppress voter turnout, this giving Republicans a better shot at winning. We're a month-and-a-half away from the most expensive election in this nation's history, and the ultimate test of whether organized people can defeat organized money.