Chicago Teachers Stage a Historic Strike

Sep. 10, 2012 9:48 am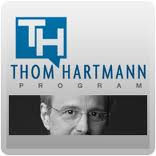 The nation's third largest school district is without teachers today. After contract negotiations fell through over the weekend, the Chicago Teachers Union declared a strike and walked off the job this morning. This is the first time Chicago teachers have gone on strike in 25 years. Altogether 29,000 teachers and school workers are joining in on the strike to demand better pay, working conditions, and stop the march toward privatization of the city's schools.

At the heart of the strike are several issues: One is a four-percent pay increase teachers were promised last year – but was cancelled by Mayor Rahm Emanuel. Instead, the mayor is asking teachers to work a longer school day. Also, teachers are asking for a state limit on classroom sizes – a law that's in place in 32 other states, but not in Illinois. Plus, teachers are trying to reverse the Mayor's plans to slash public education funding and use that money to create 250 non-union, for-profit charter schools.

Chicago has now become ground-zero in the battle over how we as a nation will educate our children. Will we embrace the public school system that Thomas Jefferson and Horace Mann worked so hard to create – and support teachers who perform one of the most important jobs in our society? Or, will we hand off educating our kids to the money-changers and corporate CEOs who see education as a get-rich-quick scheme? Keep an eye on the Windy City.