If you use an Apple product – the FBI could be spying on you

Sep. 4, 2012 9:15 am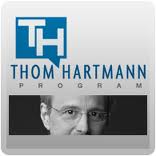 Hacktivists working within the group "Anonymous" are claiming they've caught the FBI spying on more than 12 million Apple customers. On Monday night, the hacktivists released FBI files that contained over 12 million Apple UDID's – which are specific numbers exclusively assigned to apple products like Iphones and Ipads. Along with the UDIDs, Anonymous is saying the FBI database also included user names, cell phone numbers, and addresses.

The FBI has yet to comment on the story. In a statement on the discovery, Anonymous said, "For the last few years we have broke [sic] into systems belonging to Governments and Big corporations just to find out they are spending millions of tax dollars to spy on their citizens. They work to discredit dissenting voices."

It's true, we are being spied on. The emerging surveillance state is a consequence of corporations taking over our government. One major difference between democratic rule and corporate rule – there is no transparency or individual privacy when corporations are in control.