Remembering 9/11 & the Bush administration's incompetence

Sep. 11, 2012 9:30 am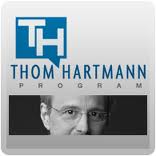 The nation remembers 9/11 today, and is reminded about the utter failures of the Bush administration leading up to the attacks. As a new op-ed published last night in the New York Times uncovers, the Bush administration was repeatedly warned in the months leading up to the attack that terrorists were operating in America and determined to carry out an attack. But rather than doing anything about it – the Bush Administration dismissed the warnings as mere distractions pushed by Saddam Hussein, even though there was absolutely no proof of any coordination between Bin Laden and Hussein.

The incompetence – and downright negligence – of the Bush administration is staggering – and Americans paid dearly for it. It's now been 11 years since the attacks – and since then we've seen 11 years of continuing war, 11 years of continuing surveillance, and 11 years of continuing disintegration of our civil liberties.

Today we honor the victims who lost their lives on that day, but as a nation we must also recognize the profound impact the decisions our leaders made in the months and years after 9/11 that have made our country less safe, destabilized the planet, and shredded our constitution. Let's hope that future memorials to this day aren't clouded by war, anger, and xenophobia.
Comments