Today Could Be a Big Day For Voters in Pennsylvania

Sep. 27, 2012 8:25 am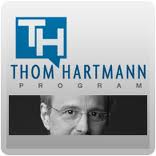 Commonwealth court judge Robert Simpson will hear arguments on the state's controversial Voter Suppression ID law – and there's a solid chance he could issue an injunction and prevent the law from taking effect before November's election. On Tuesday – Judge Simpson suggested that he will likely put the law on hold since state officials have yet to prove that the law will not harm eligible voters.

Roughly half of the city of Philadelphia stands to be kicked off the voting rolls come November because they lack the proper identification. Pennsylvania is a battleground state – and earlier this year – Republican State House leader – Mike Turzai – bragged that this Voter Suppression ID Law passed under his watch would "allow Governor Romney to win the state." But it looks like the courts may throw a wrench in Turzai's plans.

But make no mistake about it – Republicans will continue to kick as many Democratic voters off the rolls as they can before November. In fact, Florida Governor Rick Scott has restarted his illegal voter purge – targeting those who don't have white Anglo-Saxon names.

All of this should wake us up to the fact that all Americans desperately need a federal right to vote.