This is what blowback looks like...

Sep. 13, 2012 10:12 am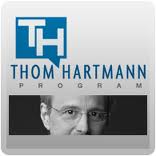 Unrest spread to Yemen today – as an angry mob stormed the U.S. embassy in Sanaa – tearing down the American flag, burning it, pelting the building with rocks, and smashing windows. So far reports indicate that no one inside the embassy was injured. Just like the attacks on the U.S. embassy in Egypt and U.S. consulate in Libya on Tuesday, officials believe this attack in Yemen was prompted by the anti-Muslim film made here in the United States insulting the prophet Muhammad. However, new reports are suggesting that the attack in Libya that claimed the life of Ambassador Christopher Stevens and three other diplomats may have been pre-planned for 9/11 by a terrorist organization. These recent attacks against American diplomatic interests are straining ties between the United States and foreign leaders.

In an interview with Telemundo on Wednesday, President Obama said that he doesn't consider the current government in Egypt an "ally." And the U.S. military is deploying two warships, marines, and drones to Libya in response to the attack on the consulate. Egypt, Libya, and Yemen are all nations that got swept up in the Arab Spring and today are in the midst of revolution, which is never easy.

And decades of U.S. meddling in those nations – propping up kleptocrats, conducting military operations, and syphoning off resources – leaves our interests in the area vulnerable to these sorts of attacks. Let's hope we as a nation don't fall into the same trap of overreaction and military misadventure that characterized the Bush administration, and which Mitt Romney and his Neo-Con advisers are calling for today.