Despite Getting Zero Mentions in Any of The Presidential Debates...

Oct. 25, 2012 8:42 am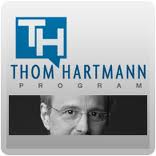 The fight between Sensata workers and Bain Capital is heating up. Bain Capital is shutting down the Sensata factory in Freeport, Illinois on November 5th, just before the election, and sending 170 American jobs off to China. But the workers who will lose their jobs aren't going down without a fight. Workers have been holding rallies outside the factory for weeks, prompting Bain Capital on Tuesday to issue a threat that if protests continue then Bain would immediately shut down the plant.

In response, on Wednesday, workers filed unfair labor practices charges against Sensata – and then attempted a march to the facility to demand a meeting with the plant manager. Reverend Jesse Jackson joined with the workers in the march, but he and thirteen others were arrested outside the plant.

Workers have been pleading with Mitt Romney to use his influence to prevent the closing of the factory. But Romney hasn't said a word – and according to 2011 tax returns, he still owns stock in the company and stands to profit from the outsourcing of Sensata. Unfortunately, President Obama hasn't said a word about Sensata either. That's because both parties, by and large, have bought into these neoliberal free trade policies that are decimating American manufacturing.

I've said it before, I'll say it again – the first political party to stand up and defend American workers and America's manufacturing base by cracking down on free trade and outsourcing policies will win big at the polls.