In Last Night's Presidential Debate...
Oct. 17, 2012 8:08 am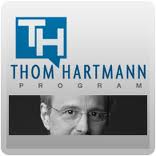 Mitt Romney told 31 lies and half-truths during just 41 minutes of speaking time. That's according to a report out this morning from the Center for American Progress. Romney managed to beat his previous mark of telling 27 lies and half-truths during the first debate – which he won. The only difference this time though…President Obama called out those lies. Unlike the first debate, President Obama took the fight to Mitt Romney – successfully painting Romney as an out-of-touch corporate plutocrat who made a living "harvesting" American businesses and selling U.S. jobs off to China.

According to three snap polls after the debate – one from CBS News, one from CNN, and one from PPP – President Obama was the unanimous winner Tuesday night. The President blasted Romney's so-called 5-point economic plan, calling it a one-point plan aimed at giving the super wealthy more tax breaks. Also unlike the first debate, the President tied Mitt Romney to those now infamous 47% comments – and tied Romney to former President George W. Bush.

And in one of the more tense moments of the debate, Romney was caught in a lie when he accused the President of not calling the attacks in Libya an act of terrorism the day after they occurred. President Obama did actually refer to the attacks as terrorism and debate moderator Candy Crowley immediately fact-checked Romney. President Obama looked Presidential last night and did what he needed to do to take back control of this race.

Still, voters have lost out. With two debates down, there's been no talk about global climate change, drone warfare, domestic surveillance, and corporate corruption of our government. These are the big issues facing our nation and the world – and they deserve top billing in these debates.