President Obama And Mitt Romney Are Preparing to Square Off in Their Second Debate Tonight...

Oct. 16, 2012 9:32 am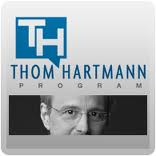 And the stakes are high. Polls now show a dead heat between the two men – and even swing state polls show a much tighter race. Mitt Romney has already made his debate strategy very clear – which is to lie every chance he gets – and run away from every far right position he's taken over the last year in hopes of painting himself as a moderate.

In the first debate – Romney employed the Ronald Reagan strategy of saying whatever he needs to to win, just as long as he says it sincerely. And it worked because President Obama adopted the Jimmy Carter strategy and didn't call out any of Romney's lies. Tonight, with Joe Biden's blistering debate performance still fresh in the minds of progressives – the President must channel his inner fighter and not let Mitt Romney the liar go unchallenged for an hour and a half again.

If the President fails, then there's a good chance he could suffer the same fate as Jimmy Carter – a one-term failed President. Not because he actually failed in his first term, but because he let Republicans convince the American people that he did.

Stay tuned tonight.