Oct. 5, 2012 7:56 am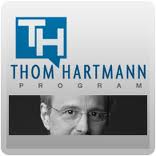 New jobs numbers released today show the economy added 114,000 jobs in September. The Department of Labor also said the economy added 86,000 more jobs than previously estimated in July and August. Most promising for President Obama's re-election hopes, the unemployment rate dropped from 8.1% down to 7.8% - the lowest it's been since President Obama took office in January of 2009. The number of unemployed Americans – now at 12.1 million – is also at its lowest level since January of 2009.

The optics of this new report look good for President Obama – but thirty years of Reaganomics are still presenting deep structural problems with our economy. The U-6 unemployment rate – which includes those who are no longer looking for work or are underemployed – is at 14.7%. And it's true that many of the new jobs being created each month are low-wage service sector jobs – instead of good paying manufacturing jobs.

If we're ever going to see a robust economic recovery – we need to begin rolling back the Reagan Revolution by making the wealthy pay their fair, regulating Wall Street and corporate America, strengthening the Social Safety net, ditching so-called Free Trade, and investing in American infrastructure once again.