After meeting with labor leaders in the White House on Tuesday...

Nov. 14, 2012 9:38 am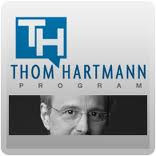 President Obama is putting forward a big number when it comes to raising revenue ahead of "fiscal cliff" negotiations. The White House is proposing $1.6 trillion in new revenue from letting the Bush tax cuts expire for the top 2% wealthiest Americans and closing deduction and loopholes. That's nearly half of all the savings expected to come from $4 trillion in deficit reduction over the next ten years that the President is proposing in his new budget.

It's also double what Speaker of the House John Boehner floated during negotiations last year. But it shows the President is finally going to the negotiating table with a big offer rather than an already compromised offer. He's also talking tough – telling labor leaders on Tuesday that he's "not going to budge" on letting the Bush tax cuts for the rich expire. On Friday, the president will meet with Congressional Republicans to begin negotiations. Still, there are valid concerns that Medicare and Social Security could be put on the chopping block during these negotiations.

Democratic Congressman Chris Van Hollen hinted that Democrats are open to the idea of raising the eligibility age of Medicare and slowing cost-of-living increases with Social Security as long as it's part of a "balanced deal." Last time I checked, Democrats won big in last week's election – and still control the White House and the Senate on behalf of the voters. House Democratic candidates also won a half-million more Congressional votes than House Republican candidates.

That looks like a mandate to me – meaning Americans don't want a "balanced" approach – they want a progressive approach.