Jan. 28, 2013 8:42 am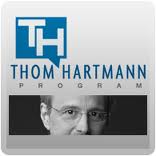 With President Obama set to tackle immigration reform on Tuesday, a group of bipartisan Senators came out today with their own compromised deal. The team of four Democrats and four Republicans introduced a plan that will put the more than 11 million undocumented immigrants, currently in the United States, on a path to citizenship. But first, they will have to register with the government, pass background checks, pay back taxes and penalties, and then move to the back of the line for full citizenship status.

The proposal also puts in place new border security measures – and young people – or "DREAMers" who were brought to the country illegally when they were a child, but have gone to school here and kept their nose clean, will be put on a faster track toward citizenship.

This is a good sign that a deal on comprehensive immigration reform can be struck this year. Stay tuned.