Feb. 12, 2013 9:34 am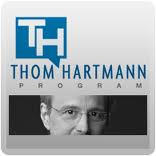 Tonight, President Obama delivers his fifth State of the Union address, and his first since beginning his second term in office. The major points of Obama's speech will likely highlight gun control, immigration, and an economic vision for job creation and economic growth – with another call for Congress to prevent the sequester. And, an official White House preview of the speech indicates that Obama will announce the withdrawal of 34,000 troops from Afghanistan in the coming year.

Progressives are hoping that the President also pushes important issues like infrastructure, immigration, and climate change, and that he takes the same strong tone seen in his inaugural address. The White House press secretary, Jay Carney, seemed to acknowledge this, saying "The president has always viewed the two speeches, the inaugural address and the State of the Union, as two acts in the same play. And the fact is, while there was a focus on some of the other elements of the inaugural address, that the core emphasis that he has always placed in these big speeches remains the same and will remain the same, which is the need to make the economy work for the middle class."

The Republican response will be given by Florida Senator Marco Rubio, and Senator Rand Paul will present the official Tea Party response. No word yet on whether or not Rand Paul will look into the right camera.