Monsanto doesn't need any more protection!

Mar. 29, 2013 8:49 am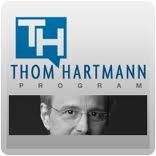 A little-known provision in the most recent budget appropriations, which passed through Congress last week, is a big deal for biotech giant Monsanto – and GMO opponents. The so-called "Monsanto Protection Act" shields the maker of genetically modified seeds from being sued by consumers who claim they've been harmed by their products.

On Tuesday, President Obama signed the spending bill into law, which means the controversial GMO provision will remain in place for at least six months until the government needs a new bill to fund it's operations. Since it's passage a week ago, more than 250,000 people have signed a petition opposing the measure, and activists have gathered outside the White House to protest.

Opponents are expressing anger not only about the "Monsanto Protection Act" content, but also about the secretive way the legislation made it's way into the final appropriations bill. Reports suggest that many members of Congress were not even aware the provision was slipped into the spending bill.

The International Business Times reported on the story, noting, "The message it sends is that corporations can get around consumer safety protections if they get Congress on their side. Furthermore, it sets a precedent that suggests that court challenges are a privilege, not a right."

It should be a right to know what is in our food. And it should be a right to hold companies liable when they poison consumers. We must ensure that the "Monsanto Protection Act" is overturned. Call Congress and tell them to repeal this provision now.