The Boston Marathon Tragedy

Apr. 16, 2013 9:00 am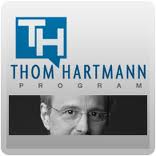 Yesterday's horrific Boston Marathon bombing left three people dead and at least 154 injured. Eight-year-old Martin Richard was one of the fatalities. CNN reports that of the 154 people hospitalized yesterday, 41 were listed in serious condition and 17 were critical.

President Obama spoke just hours after the attack, and said, "make no mistake, we will get to the bottom of this and we will find out who did this, we'll find out why they did this. Any responsible individuals, any responsible groups will feel the full weight of justice."

The hunt for clues of a motive and suspect are still on-going, and the FBI Boston Division is asking the public to check their cell phone cameras for any information or images that could provide clues. Conflicting news reports circulated quickly after yesterday's attack, and authorities say they are still speaking with witnesses, and reviewing evidence collected at the scene.

The Boston Marathon is the world's oldest annual marathon, dating back to 1897, and it's historically been a celebratory event for Massachusetts. Organizers say the marathon will take place again next year, but it will be forever changed after yesterday's tragedy.

One thing is for sure...we must find the person responsible, and bring them to justice. Until then, let's come together as a nation and support those who need us now. Our thoughts and prayers are with everyone impacted by yesterday's horrible events.
Comments