The dirty secret behind right-wing austerity.

Apr. 26, 2013 9:19 am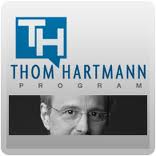 The motivation behind the world-wide economic con of austerity has been discovered. And, the source is none other than Pete Peterson – the debt-obsessed billionaire who stands to make billions off the privatization of our social safety net. Just days ago we told you how a 28-year-old grad student debunked the Reinhart-Rogoff study used to push austerity throughout the world. Well, now we know why Republican "fuzzy math" was used in the first place. Pete Peterson's organizations bankrolled that study.

Kenneth Rogoff, one of the study's leading authors, is a member of the Advisory Board at the Peterson Institute, which published the pro-austerity study. And, Carmen Reinhart is a regular participant of Peterson Institute functions, along with the likes of Paul Ryan and Alan Simpson. While the now-debunked study's math might have been written off as a mere error by the authors, the link to Peterson indicates that ideology, rather than incompetence, is the cause.

The austerity-induced human suffering and economic destruction should have been evidence enough for democrats to stop believing in budget-cut myths. But, the link to Peterson proves that "high debt causes slow growth" theory is nothing more than right-wing manufactured hysteria. Peterson and the corporatist machine have created this problem, and the so-called solution, to perpetuate the myth that government spending – not historically low tax revenue – is the real problem. And they have even gotten democrats to believe it.

It's time for President Obama and Democratic leaders to see the writing on the wall and take a formal stand against austerity. No nation, in the history of the world, has ever cut it's way to prosperity, and no fabricated economic study can change that.
Comments