Apr. 10, 2013 7:54 am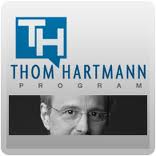 President Obama has officially released his fifth annual budget. Once again, the president has put forward a mix of infrastructure spending, investments in education and research, and a plan for additional deficit reduction. Unlike previous budget plans, however, this new proposal offers cuts to Social Security and Medicare, in an attempt to bring Republicans to the negotiating table.

President Obama's plan would reduce the deficit by $1.8 trillion over 10 years, through a mix of spending cuts and revenues. The plan includes $580 billion in new taxes on the wealthy, $200 billion in defense cuts, $600 billion in reduced subsidies and unemployment, and an estimated $230 billion in savings from the so-called chained CPI. That's the reduction in cost-of-living adjustments that will reduce benefits for recipients of Medicare and Social Security.

By including the chained CPI in his budget, President Obama has infuriated many in his own party. And Republican leaders refused to consider any additional tax increases before the President even released this budget. A senior White House administration official said, "If they refuse to include revenues in any deal, then there will be no deal. It's that simple."

The last time the Administration proposed chained CPI – during the fiscal cliff negotiations – Republican opposition to tax increases prevented it from cutting benefits on seniors. The question now is, will Republican's give in to revenues now, to achieve their goal of destroying our social safety net?

We must not let that happen. Call Congress and the White House today and tell them to take Medicare and Social Security off the chopping block.