Should a CEO make 1700 times a worker's salary?

May. 1, 2013 9:19 am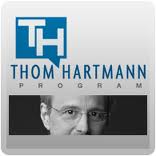 Most of us are still feeling the effects of a struggling economy, but the corporate elite and the Wall Street banksters are doing better than ever. Many corporations have seen record profits in recent years, which have fueled buying sprees on Wall Street, pushing the DOW Jones to it's all-time high. But, the income gap between workers and CEOs, which has gone up almost 20% since 2009, shows that all that profit is going straight to the top.

This is exactly why many people don't feel the effects of the modest economic recovery - because this recovery is not our recovery – all the gains are going directly to the top 1%. And this is why corporations are actively fighting the part of the Dodd-Frank act, that directs corporations to report the income differential between workers and CEOs. In 1960, the average CEO was paid about 40 times as much as the average worker. By 1990, CEOs were raking in over 100 times the amount that workers received. And by 2011, some corporate executives – like the one who works for JC Penny's – were making more than 1700 times the salary of an average worker.

A Bloomberg analysis indicates that everyday employees are the only ones who are not benefiting from the historic profits seen since the 2008 economic meltdown. This is not only unacceptable, but it's undesirable – without a broad, inclusive economic base, long-term economic growth is impossible. It's time to stop the economic locusts who are sucking every last bit of profit out of our economy for the benefit of themselves alone.

Dodd-Frank is forcing the oligarchs to disclose the income disparity, now let's start working to correct it. Let's implement a Wall Street transaction tax, set limits on executive pay, and start taxing those who are obsessed with hoarding money.