So much for the liberal media!

May. 28, 2013 10:25 am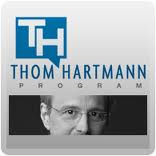 Over the weekend, nearly two million people took part in world-wide protests against Monsanto and genetically modified food. Despite demonstrations in over 400 cities, in 52 countries, there was hardly a peep about the event in the corporate media. Apparently, a Koch-Brothers-funded Tea Party march of 300 people is news-worthy... but two million protesters aren't enough to risk upsetting the corporate masters.

This is why it's so difficult to change our country. It's bad enough that many of our lawmakers are bought and paid for with big business cash, but the corporate control of our news media is unacceptable. And, this is exactly why news reporting should not be a for-profit venture. When news networks are beholden to corporate sponsors, they focus on the stories they think will get the most viewers, and avoid reporting on anything that can paint their corporate masters in a negative light.

News used to be news, and entertainment used to be entertainment. The new system of infotainment ignores stories like the March Against Monsanto, and focuses in on anything that includes sex, lies, and scandals. It was news coverage of anti-war protests that helped stop Vietnam. It was unbiased reports of discrimination that helped end segregation, and pushed our nation toward equality. The news media covered these stories because they weren't gagged by defense industry advertisers, and they weren't competing with entertainment outlets for ratings.

If two million protesters aren't enough to warrant attention, we will make it four million, or eight million, or ten. As March Against Monsanto organizer Tami Canal said, "We will continue until Monsanto complies with consumer demand. They are poisoning our children, poisoning our planet. If we don't act, who's going to?" Whether we're against GMOs or war or austerity, we will stand together until our numbers cannot be ignored. And in the process of taking our country back, we will reclaim our news media as well.