Jun. 4, 2013 9:13 am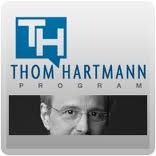 Yesterday, Democratic Senator Frank Lautenberg passed away, after months of ailing health. The New Jersey Senator was 89, and he was the last remaining World War II veteran in the Senate. Throughout his five terms in office, Senator Lautenberg was a champion for progressive issues. He fought for causes ranging from women's health to LGBT equality to ending the subsidies for Big Oil.

Senator Lautenberg helped to secure financial assistance for low-income HIV/AIDS patients, he wrote the Responsible Education about Life Act, which provides funding for comprehensive sex education, and he was an original cosponsor of the Family and Medical Leave Act.

Now, New Jersey Governor Chris Christie and state lawmakers are sorting through that state's election laws, to figure out the process for filling Senator Lautenberg's seat. On Tuesday, Governor Christie asserted that he does have the right to appoint a replacement that would hold Senator Lautenberg's seat until 2014, however the governor announced that he is calling for a special election. He commented that it is proper for the people of the State of New Jersey to choose who will represent them in the Senate.

Under New Jersey Law, Governor Christie had the option of appointing a temporary place holder to fill the seat, or call for a special election to let the voters decide. In addition, there was a debate as to whether an appointee would only be in office until this November, or would remain in the Senate until the end of Senator Lautenberg's term in 2014.

Many have noted the politically difficult position Governor Christie was put in with this vacancy. It appears that he opted to spite the GOP, and instead, curry favor with the voters who will decide whether or not he gets a second term in his reelection bid later this year.