Jun. 26, 2013 8:30 am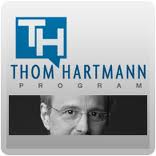 The Supreme Court has struck down DOMA, and cleared the way for same-sex marriage to resume in the state of California. In two landmark decisions today, the Supreme Court ruled in favor of equality. The Defense of Marriage Act was ruled unconstitutional in a 5 to 4 ruling, as a violation of the equal protection guaranteed under the Fifth Amendment.

Essentially, the Court ruled that DOMA discriminates against same-sex couples by denying them equal protection under the law. Justice Anthony Kennedy wrote the majority opinion, which stated, "The federal statute is invalid, for no legitimate purpose overcomes the purpose and effect to disparage and to injure those whom the State, by its marriage laws, sought to protect in personhood and dignity."

In the Proposition 8 case, the Supreme Court turned away the private sponsors of the anti-equality measure, saying they lacked standing to bring the case. The Justices said that because the state of California refused to fight a federal court ruling that struck down Proposition 8, private sponsors had no right to challenge the lower court's decision. Chief Justice John Roberts spoke for the majority, and said, "We have never before upheld the standing of a private party to defend the constitutionality of a state statute when state officials have chosen not to. We decline to do so for the first time here."

As the rulings were announced, equality advocates celebrated outside the Court. The decisions mark a historic step forward in our nation's recognition of same-sex couples. There will still be state-by-state battles, but as of today, the federal government may not discriminate against anyone because they marry the person they love.