Dream Defenders stage 60's style sit-in!
Jul. 17, 2013 8:35 am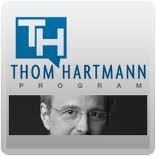 Florida's Republican Governor Rick Scott had a few visitors yesterday. More than 100 protesters from the group Dream Defenders arrived at his office, and said they weren't leaving until Governor Scott asks lawmakers to repeal the Stand Your Ground law in that state. In an interview with the Tampa Bay Times, one of the Dream Defenders said, "If the courts aren't going to deal with these issues, we have to call upon our elected officials to make changes."

After the death of Trayvon Martin, Governor Scott called a Special Task Force to review the law, however they recommended that it stay in place. Protesters say they are not accepting that recommendation. The group vowed to stay in the Governor's office overnight, and may stay longer if Rick Scott refuses to address their concerns. Governor Scott was out of town during the protest, but his office issued a statement about George Zimmerman's acquittal, saying, that the Martin family accepted the jury's verdict and "the Governor appreciates the service of the six women on the jury who did their duty as part of our country's judicial process."

Regarding the Stand Your Ground law, the Governor's office said, "The Task Force listened to Floridians across the state and heard their viewpoints and expert opinion on this law. The task force recommended that the law should not be overturned, and Governor Scott agrees." Florida's Dream Defenders and other Stand Your Ground opponents disagree, and they're not giving up on the fight to repeal this unjust law in their state.